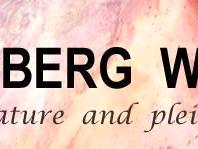 Many of my paintings may be available to purchase as limited edition giclee prints. These fine art prints are produced on state of the art equipment using an eleven color pigmented High Dynamic Range Inkset, resulting in excellent color saturation and incredible sharpness. The conservation grade 310 gr. Paper is 100% cotton, with no optical brighteners to degrade over time. These archival prints will resist fading and discoloration in excess of 100 years. The printer and I are involved in each step of the printing process. Each limited edition print is signed and numbered, and includes a certificate of authenticity.

Please contact me for availability, size, and price for one of these beautiful prints.

Take a look at the paintings in the galleries, and contact me to see if a print of the artwork is available, its cost and size.



Be the first to post a comment.